Why do I need a skin assessment?
Contact with certain substances such as oils, degreasers, cutting oils, coolants, disinfectants, soaps, rubber, glues or cement can cause skin problems. Regular and prolonged use can lead to the skin becoming irritated or sensitive, and in some cases this can develop into dermatitis. By early detection, dermatitis can be treated before it develops.

If your workers work in an environment with substances that could cause harm to their skin you have a duty under the COSHH Regulations 2002 and Management of Health and Safety Regulations 1999 to carry out a risk assessment and perform skin health surveillance where necessary.

Monitoring your employees' skin should help detect any adverse effects in its early stage so that steps can be taken to stop any disease developing or minimise its impact. As part of a health surveillance programme, skin inspections can help reduce risks, prevent disease and help identify if your control measures are working properly.

If your employees work with skin hazards, then we recommend that skin inspections are carried out on all employees as they start working for your company. This will allow us to identify any existing problems with their skin and identify any individuals who are particularly at risk. We can advise on the most appropriate frequency of ongoing surveillance depending on the risks of the work performed by your employees.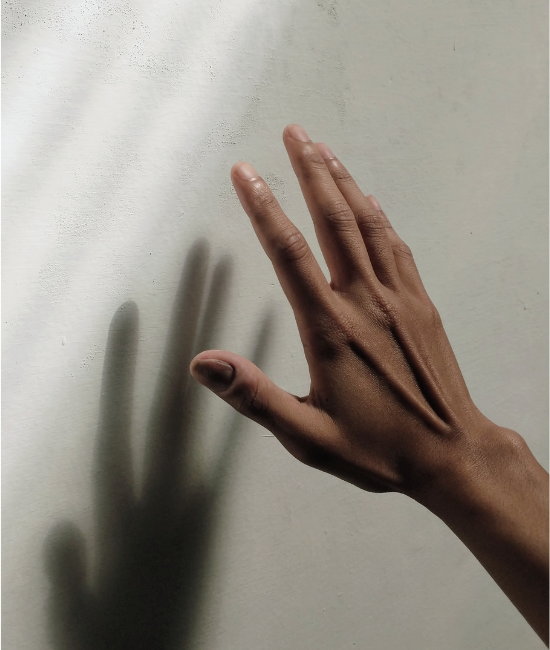 What happens at a skin surveillance assessment?
You will be asked to complete a questionnaire and there would be a visual inspection of the skin. This would be mainly the hands, or any other exposed skin areas whilst at work. A skin surveillance assessment usually takes approximately 15 minutes. You will be provided with information on the risks, preventative measures, good skin hygiene practices and types of symptoms that may indicate a problem.
Our team can help you implement an on-site skin health surveillance programme to keep your employees safe and meet your legal obligations.
Testimonials
I've known Debbie ever since I started my business over eight years ago. Whenever I've needed occupational health support, Debbie is right there for me. She has never let me down and everything she has done for me has been of the highest quality. Her professionalism and understanding of the subject is second to none and I have no hesitation whatsoever in recommending her services to anyone that needs an occupational health service.
I have worked with Debbie on a number of occasions and she has become my 'go to' occupational health advisor. She is both professional and pragmatic, builds a great rapport with employees and employers alike and produces reports in quick time. Quite simply, the best OH advisor I have worked with.
SA Law has enlisted the expert assistance of Debbie Holder for occupational health support over a number of years on behalf of numerous clients. We have always found her to be approachable and helpful in what can often be very difficult circumstances for our clients. Her advice is timely, comprehensive and comes at a very reasonable fee when compared with a number of other occupational health providers. We would have no hesitation in recommending her services to others.
Debbie is our trusted advisor for OH matters and we regularly refer our clients to her. Debbie's approach means her advice and reporting is always clear and concise and has really helped our clients navigate some tricky situations. We wouldn't hesitate to recommend Debbie and Occupational Health Services.
I have used Occupational Health Services for a range of employee health matters. I find the service very responsive, flexible, medically sound and professional taking into consideration both the employees' and employers' situation. The reports are detailed to a high standard to allow the business to review possible support and the next steps with the employee and Occupational Health Services will always advise if a further assessment may be needed.
After working with a variety of occupational health providers over the years, I have never worked so closely with a provider who genuinely cares about our colleagues but also about our business. Occupational Health Services Ltd understand our business and spend time to understand our colleagues too. They are always at the end of a phone to give advice, support and give confidence to colleagues working with them for the best outcomes for all.
Debbie has been assisting us with all of our OH needs since 2015 and I can honestly say nothing is too much trouble, quick turnaround if needed, with excellent professional assessments and advice given. Would recommend.
Occupational Health Services Ltd has greatly assisted many of my clients and their staff in assessing health issues and providing helpful guidance on road maps to improved health and attendance.
We have worked with Occupational Health Services Ltd for eight years now and the service Debbie has provided has been excellent. She always responds to us within a few hours and is very accommodating to our needs. We feel really confident that our employees will have a positive experience with Debbie, even at a time when perhaps they are not positive themselves. As an employer with a relatively lean head count, we do not feel compromised or exposed with the advice Debbie provides to employees, and instead, take real benefit about how best to return employees to full health in the workplace. Would highly recommend.